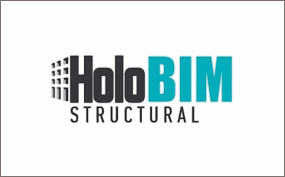 HoloBIM
BuildingHOW Team moves its holoBIM Microsoft Workloads to AWS Cloud and delivers customer instant access via Amazon AppStream 2.0
---
BuildingHOW Team is a pioneer in Building Information Modeling (BIM) software technology. The team has developed "holoBIM", a BIM application really ahead of the international competition, carrying the ability of optimising the considerable inefficiencies of the Construction Supply Chain.
The team wanted to SaaSify its legacy application, manage centrally new releases, and securely deliver the app around the world in seconds or minutes (instead of hours or days), without having customers to download, install, or configure anything on their end-device (and without having customers procuring expensive end-devices).
Guided by the LCM Go Cloud team, BuildingHOW has modernised and migrated its legacy web applications and databases to AWS, creating a resilient, available, and secure environment, has setup AWS End User Computing services for instant streaming of holoBIM trial sessions to potential customers, and has set the foundations of fully SaaSifying the holoBIM offering, without incurring considerable costs, time, and resources.